Here is a roundup of the biggest trends for the fall season! These are the things to look out for while you're shopping for something new and getting rid of those colorful tees and short shorts until next summer. These are totally school appropriate because, lets get real, the things you see on the runway aren't always exactly publicly accepted. For example, tuxedos was a trend at fashion week, but I would never wear something that resembled a tuxedo out in public! I included a few pictures so you could get a good feel as to what to get if you want to go shopping for the fall trends!
Oversized Sweaters
I'm so, so in love with this sweater and I wish I had it. It's perfect for the oversized sweater trend, as it's, well, oversized. It's perfect because of the half-length sleeves with tight ends and the bottom of the sweater is somewhat fitted, rather than being too baggy that it's not form fitting.
This sweater is a different approach because, clearly, it's a cardigan, but it's chunky and therefore it still qualifies as an oversized sweater without being overwhelming. Plus, stripes are in this season, and the dark tone is perfect for fall.
Tartan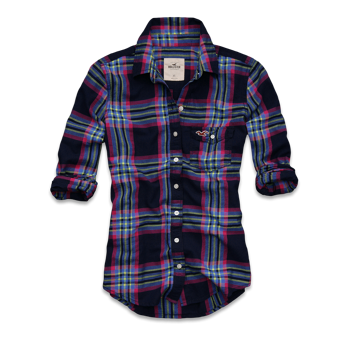 Classic plaid shirt. I think most people find this to be the easiest way to wear tartan patterns, since most people wouldn't want to sport plaid pants unless its pajama pants, and plaid skirts are more often associated with private schools. I especially like the colors in this shirt! Feel free to choose whatever colors you'd like though, to make this tartan trade your own.
So maybe you don't want to wear a plaid shirt, but a plaid scarf would go perfect with a plain cardigan that shares one of the hues on your scarf. For example, this scarf would look amazing with a dark green unbuttoned cardigan and a simple white tank top.
Rust Color
I think this "printed sheer top" is perfect for fall, in both the style of the top and also of the color. I like that it has some small geometric designs if you're not comfortable with wearing a rust color, since it's probably a color most people haven't worn. This shirt is also definitely work appropriate and classy for school.
This is the MAC eyeshadow in Red Brick. So this isn't fashion, but makeup is still important! I love the look of rust eyeshadow in the crease. It's gorgeous for fall. It really makes me wonder why no one has worn this eyeshadow before! I'm not big on wearing anything rust colored, but I'm considering getting this eyeshadow!
Bright Pants
Who remembers when bright jeans were a huge trend a few years ago? Yeah, I wish that stayed in the past, personally, but if you enjoyed that trend, you can bring it back this fall.
Chunky Scarves
Infinity scarves are the perfect chunky scarf. Try neutral tones with any outfit and you'll be warm, chic and super trendy.
What's your favorite trend for the fall season?